Women's Health and Fertility Center Urinry Incontinence Women's Clinic
Avner Manzoor Mandel,
M.D. INC
Obstetrician
Gynecologist
UCLA Clinical Faculty
9301 Wilshire Blvd. Suite 512
beverly Hills, CA 90210
Tel: (310) 271 - 2400

Welcome to the Dr. Avner Mandel!
We strive to be one of the most informative sites that will target to educate women about diseases and the most advanced treatments and procedures available. At our offices we provide the following procedures:
PROCEDURES
CRYOABLATION THERAPY
Cryoablation Therapy is a treatment option for excessive menstrual bleeding (menorrhagia) that ablates endometrial tissue through sub-zero temperatures ...


ENDOMETRIAL ABLATION
Endometrial ablation is a quick, outpatient procedure that gently removes the endometrial lining of the uterus (called the "endometrium") to control bleeding ...


UTERINE BALLOON THERAPY SYSTEM
The GYNECARE THERMACHOICE Uterine Balloon Therapy System is a one-day treatment option designed to end heavy menstrual flows by removing the lining of the uterus ...


URINARY INCONTINENCE THERAPY
Urinary incontinence Therapy is the newest product from the Urinry Incontinence Women's Clinic Avner Mandel. The system has been uniquely designed ...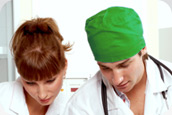 Several of our treatments are so minimally invasive that they can be performed in the comfort and convenience of a doctor's office.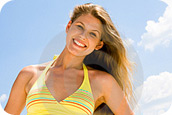 "I felt doomed and embarrassed to really talk to someone. Dr. Anver really made it easy ..."
July S
.