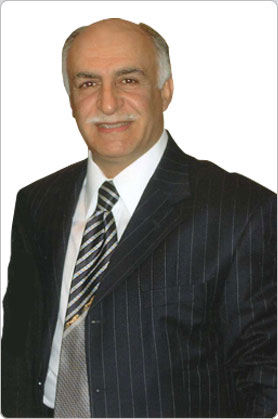 ABOUT DR. MANDEL
Hi!
I am Dr. Avner Mandel. Welcome to my site!

As an obstetrician gynecologist practicing over the past 25 years, I have dedicated my practice to the well being of women by offering a state of the art procedure which has been proven to be safe and minimally invasive.
As a teacher in major medical institutions such as UCLA and Ceder Sinai Medical Center I always kept myself updated in medical advances as well as surgical procedures. As a teaching faculty member I have been awarded by UCLA medical center for over 20 years of providing teaching and medical services
Through an innovative, minimally invasive, out patient procedure; I can prevent major surgical procedures like hysterectomy for over 90 percent of the cases. Additionally in my practice I do reconstructive surgeries and rejuvenating procedures to help women in all aspects of their well being.
For the past 23 years I have been providing sex selection procedure to women who would like to choose the sex of their babies.
In addition to preventive and diagnostic procedures, we also provide services like: regular checkup for women's well being, preventing, diagnosis and treatment of osteoporosis, diagnosis of gynecological cancer at its early stage.
"The advantage is that we can offer a procedure in the office, a short procedure that will take care of their problem almost always."